An IT services inventory was completed in mid-2017. It revealed as many as 1500 IT services offered by several units across the UW-Madison campus. An initial review of those services revealed 20 generic services categories. The bar chart below indicates the top 20 service categories based on how many UW IT services map to each category.
Top 20 Generic Service Categories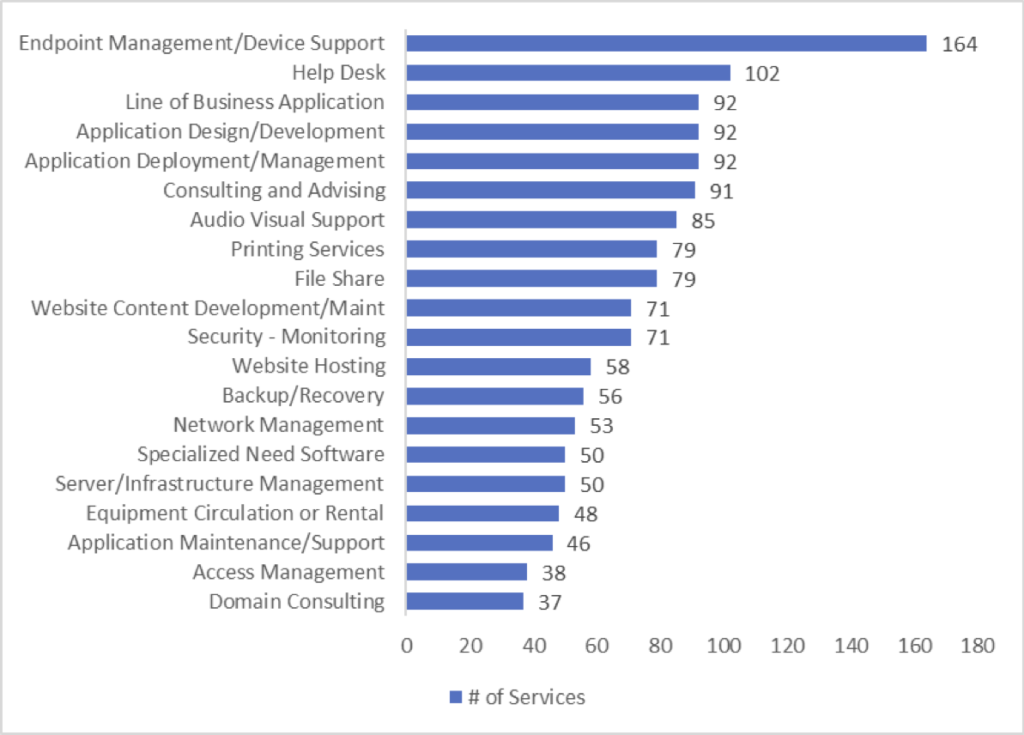 Endpoint Management/Device Support: 164
Help Desk: 102
Line of Business Application: 92
Application Design/Development: 92
Application Deployment/Management: 92
Consulting/Advising: 91
Audio Visual Support: 85
Printing Services: 79
File Share: 79
Website Content Development/Maintenance: 71
Security – Monitoring: 71
Website Hosting: 53
Specialized Need Software: 50
Server/Infrastructure Management: 50
Equipment Circulation of Rental: 48
Application Maintenance/Support: 46
Access Management: 38
Domain Consulting: 37
Categories and Definitions
Subsequent analysis winnowed this list down to the following 8 specific categories:
Service Functions
The services in the previous 8 categories can be further considered in terms of 4 essential functions: outreach, administration, research, and teaching & learning.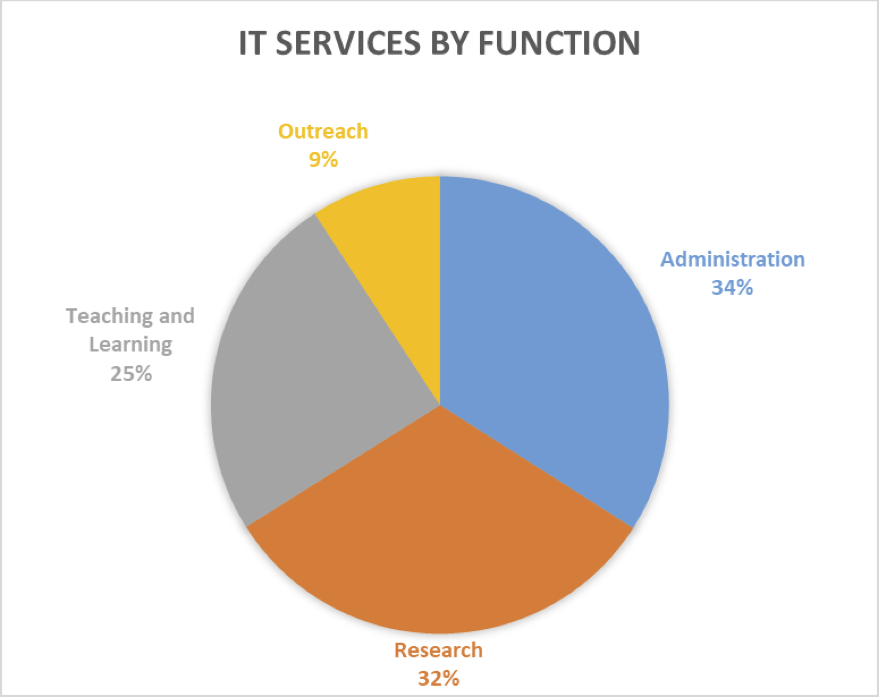 | Function | Number of Services |
| --- | --- |
| Administration | 491 |
| Research | 462 |
| Teaching and Learning | 357 |
| Outreach | 133 |
What comes next
The next step is for IT Governance groups to take a closer look at the service categories that include larger numbers of UW services to examine if and how the campus might gain potential efficiencies. The goal is to provide the basis for an ongoing services catalog, The catalog helps map IT services to business services so that we can ensure our efforts support the campus mission.