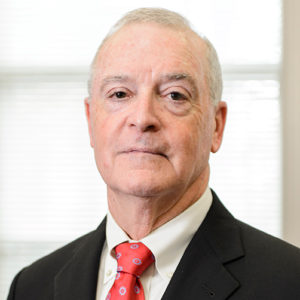 Good progress has been made on several campus IT initiatives since I last reported to you in September. Before giving new updates, however, I want to thank those who have been engaged, and encourage you to continue to help lead the changes that were started last year.
Let me share a story to put our challenge in perspective. Shortly before winter break, I spoke with colleagues at two peer institutions. These are R-1 universities wrestling with many of the same issues we face. I mentioned that we had just begun rationalizing the approximately 1500 IT services we offer across and within UW departments. I gave them a couple of examples of the potentially "redundant" services and they were shocked. Both said there was no way their campus could afford or justify so much implied redundancy.
It's no secret we are on a journey whose aim is increased overall IT efficiency. In a time of extremely limited UW resources, this journey is absolutely necessary. We need to examine for whom, how and why each service is offered. Where they are remarkably similar, we will consider consolidation. Where they can be done more effectively and efficiently in the cloud, we will pursue that option. This change in approach requires an increased appetite for collaboration from all campus stakeholders. I continue to meet with campus leaders, including the Dean's Council and all governance groups, to evangelize the need for this collaboration.
Here are my most recent campus IT updates.
Project Intake & Prioritization
Over a dozen major IT projects were submitted to the process since last fall. Several were approved within a few business days. Four are still under review by the appropriate Technology Advisory Group. See the table on the bottom of this page for project review status.
Input from the Research Technology Advisory Group (RTAG) led to further streamline the submission process. Researchers or PI's need only submit their IT projects if they will have an impact on shared campus IT resources, and if they will result in a service that may be used by the campus.
IT Service Inventory Review
Governance groups have begun examining service categories with the greatest number of similar IT services. ITAG is reviewing backup services. DTAG is looking at web and application development, and ticketing (help desks). TLTAG and RTAG are examining the services that have been reported in their areas with the initial goal to validate that such services continue to be needed and relevant. Each is setting criteria for review that include the nature of the service, who provides it, what it costs, who it is for, and other data to help rationalize IT services.
Policy Analysis and Planning Team
This team has begun to meet to ensure that all IT policies are known, updated, and communicated. Among the policies the team is currently working on are Cybersecurity Risk Management Framework Policy, Network Firewall Policy, Continuous Diagnostics and Mitigation Policy, as well as on Security Education, Training, and Awareness Implementation Planning.
They are also reaching out to other campus partners (such as HR/Business Services and others) to understand whether there are other campus policies that may impact how IT policies are modified.
CIO and Cloud Service Architect Searches
The national search for a new UW CIO started late last month. Details about the process are found in this article. I expect a new CIO to be selected and begin this summer.
Our attempt to hire cloud-based service expertise was not successful last semester. We revised the position, and with the help of an outside firm we expect the new search to result in a hire during the spring semester. 
This is only a partial report of campus projects that are bringing positive changes to campus IT services. There are many more occuring in DoIT and in distributed IT units. Most of us in IT recognize that change is constant, particularly in our field. Don't let change leave you unsettled.
Above all, try to find a way to participate in any of the above activities. Help us gather and analyze data. Help examine new ways of delivering old and new services. The result will enable us to better support the campus mission. 
Please feel free to call or email me if you have questions about any of this. I will hold another open forum on these and other topics on Wednesday, February 14 at 9:o0-10:00 a.m. in Union South Industry room.
Michael Lehman
Interim CIO
UW-Madison