Key Points
While Box should no longer be used for large volume storage, we do understand there may be circumstances where an increase in account quota may be necessary, especially as we continue to shift how we conduct research, teach courses and accomplish university business. 
If you discover your Box account is approaching its quota, you may request a storage consultation and quota increase. Before submitting a quota increase request, we suggest that you take some time to manage your storage with some account clean-up and review the quota increase use case and approval criteria.  
We also recommend adopting a hybrid approach to storage where Box is only used for storing files that are part of active collaboration work and older files are archived in an alternate service. See UW–Madison's Data Storage Finderto discover additional centralized storage options currently available. Your local IT departments may also have specialized resources available to you.
December 2019 – Box announces end to unlimited storage and plans to implement significantly reduced storage cap
February 2020 – Task force established to develop strategies to reduce the campus storage footprint in Box and contain costs to address the contract changes
March 2020 – Campus Engagements: Listening sessions and survey
April 2020 – Advisory Group sponsor presentation
May 2020 – Box storage quota plan sent through communication channels, Box Storage Reduction Project (phase two) is considered
June 2020 – Storage quotas are implemented
July 2020 – Increased storage cap announced, Focus pivots from storage reduction to storage management, COVID/Fall semester demands pause additional project activity
February 2021 – UW-Madison enters into three year service agreement that sets Box licensing costs through 12/31/2023.
July 2021 – New UW-Madison Box Service framework published.
Project Team
This is an accordion element with a series of buttons that open and close related content panels.
Executive Sponsors
Sponsors
Project Lead
Dawn Karls, Service Manager DoIT User Services
Task Force Advisory Group
C. Shawn Green, Information Technology Committee
Robin Fisher, Information Technology Committee
John Parrish, Teaching and Learning Technology Advisory Group
Torrin Bechtel, Associated Students of Madison
Bill Tishler, Academic Staff Executive Committee
Erik Geiger, University Staff Shared Governance
Todd Shechter, Chief Technology Officer
James Walker, Research Technology Advisory Group
Task Force Working Group
Jeannine Bos, Productivity & Collaborative Solutions, DoIT
Kevin Breese, AIMS, Wisconsin Union
Shawn Cannon, Productivity & Collaborative Solutions, DoIT
Christina Gomez, Productivity & Collaborative Solutions, DoIT
Bethany Gordy, Academic Technology, DoIT
Lisa Jansen, Learning Support Services, L&S
Robert Kohlhepp, CAE, College of Engineering
Jeff Korab, Administration, SMPH
Tobin Magle, Research Cyberinfrastructure, Office of CIO
Ben Pommerening, Departmental Support, DoIT
Tyler Schultz, IT Shared Services, SMPH
Stefan Wahe, Administrative Computing, CALS
Charter
Feedback & Documentation
Share your thoughts
Your ideas about Box matter to us.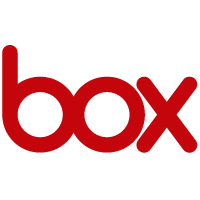 More about UW–Madison Box