After thirty-six years of service to the UW, Division of Information Technology COO John Krogman has announced plans to retire at the end of 2017.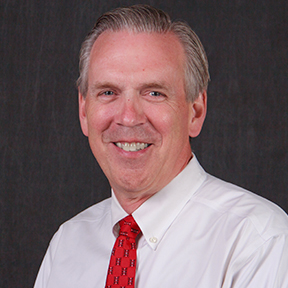 Under Krogman's leadership, DoIT has implemented many contemporary solutions to growing research, teaching and outreach needs for the UW-Madison and the UW System. Among them are several major enterprise system upgrades, the roll out of cloud-based storage and email, the implementation of a new Learning Management System (Canvas), a campus wireless infrastructure upgrade, the opening of two campus satellite Tech Store locations, and the build out of the statewide UW System network, to name just a few. Krogman also championed support for the Information Technology Academy precollege program for underrepresented high school students, as well as leadership development for IT staff throughout the Madison campus and other UW System schools.
Michael Lehman, interim CIO, remarked, "I have truly enjoyed working with John during my time on campus. He has been very supportive and continues to ensure that the DoIT organization is fully participating in the new IT Governance initiatives." 
Krogman, a UW–Madison engineering alumnus, has served as DoIT COO for nine years. He previously held positions of associate vice chancellor of information services, CIO and director of the library at the UW-Platteville. He began his career at Platteville in 1981 as a member of the engineering faculty.
"Serving as DoIT's first Chief Operating Officer over the last nine years has truly been the absolute highlight of my professional career," said Krogman. "My journey – working with so many incredibly talented, collaborative and dedicated professionals – has been the experience of a lifetime. Twenty-four hours a day, seven days a week, DoIT staff skillfully and tirelessly supports hundreds of mission critical services for the campus, UW System and the region, while simultaneously exploring and testing innovative ways to better serve our students, staff, faculty, and community. I am truly honored to have been a very small part of this incredible work they all do for this great institution."
Lehman may announce an interim COO later this winter. That person will serve until a new CIO is chosen and, in turn, selects a permanent COO. University leaders hope to begin a national search for a permanent CIO by year-end.