Linda Jorn
Associate Vice Provost for Learning Technologies & Director of DoIT Academic Technology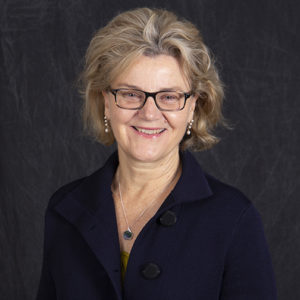 Since 2011, Linda Jorn has led DoIT Academic Technology (DoIT AT) through two major realignments and multiple organizational excellence initiatives to make the department efficient, agile and flexible enough to align with UW–Madison's strategic framework and evolving student digital ecosystem. She works closely with campus leaders to set priorities around educational innovation and with DoIT AT team members to continuously assess services that promote and support the wise use of technology to improve learner success. 
During her work career Linda has been committed to service work related to professional organizations. She has served on the EDUCAUSE Board of Directors Nominations Committee, EDUCAUSE Senior Leadership Roundtable (SLR) Council, EDUCAUSE Advisory Committee for Teaching and Learning, and EDUCAUSE Learning Initiative Advisory Board, as well as served as the CIC Learning Technology chair-elect, chair, and chair emeritus. Currently, Linda is faculty for the Council of Australian University Directors of Information Technology (CAUDIT) Leadership Institute and recently co-published an EDUCAUSE Review article on the Senior Academic Technology Officer role. 
Linda has a 26-year history of publishing and presenting about the impact of technology on teaching and learning with over 120 presentations, 19 grants, and 35 publications. She is dedicated to an interdisciplinary intellectual approach to her work and draws on key theories and practices from such disciplines as education, rhetoric, communication, computer science and leadership. Linda has a Bachelor of Arts in Nursing, Luther College and Masters of Science in Rhetorical Theory and Scientific and Technical Communication, University of Minnesota.