Bob Turner
Position title: Chief Information Security Officer
Email: bob.turner@wisc.edu
Phone: 608-263-2477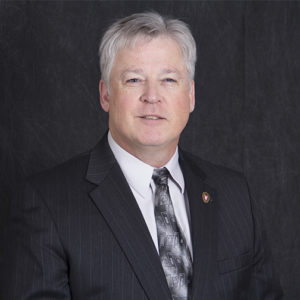 Bob Turner is the Chief Information Security Officer at UW–⁠Madison. He leads the development and delivery of a comprehensive information security and privacy program by collaboratively implementing information security controls to protect UW-Madison information and its infrastructure from external or internal threats, and to assure that UW–⁠Madison complies with statutory and regulatory requirements regarding information access, security and privacy.
Prior to joining UW–⁠Madison, Bob was Senior Associate with the strategy and technology consulting firm of Booz Allen Hamilton where he focused on cybersecurity policy and compliance with assessment and approval of information systems along with cyber security inspection as principal strengths.  Before Booz Allen Hamilton, Bob had a 23-year Navy career in telecommunications and information systems management.
Bob earned a BS degree in Administration and Management from Excelsior College and holds a MS in IT from Capella University.  He is a Certified Information Systems Security Professional and Certified Business Continuity Professional with National Information Assurance Training Standard certificates as a Senior Systems Manager and Systems Certifier issued from the Naval Post Graduate School.
Bob has experience as Adjunct Faculty at ECPI University's Newport News, Virginia campus teaching upper level courses in the Network Security Degree program within the Computer Information Systems Department.