DoIT Communications handles the internal and external communications and marketing promotions for DoIT overall, its departments and the Office of the CIO.
What We Do
Marketing Services
We help DoIT & campus clients with communications planning, change communications, event communications, advertising, PR and graphic design.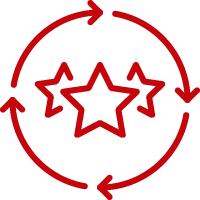 UX Strategy, Research & Design 
We partner with teams and units on campus to improve the user experience, usability and content of our campus's most important digital services.
Digital Design & Production
We do information design and production of WordPress websites, visual emails and presentation slides for DoIT and campus clients.
What Others Say
Working with DoIT Communications on the UHS website update was a great experience. We worked closely with members of both the UX team and the Web Design & Production team to cover all facets of our transition. Delivery was on time and on budget. The feedback has been positive from both students, staff, and faculty. DoIT Communications is a full-service, cost-effective campus partner.

Marlena Holden, Communications Director, University Health Services