Three DoIT departments provide services that support the business operations of the Division.
Communications
DoIT Communications provides internal and external communications, strategic communications planning, event planning, marketing promotions and information design services.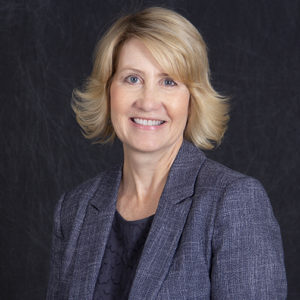 Position title: Communications Director
Email: mary.evansen@wisc.edu
Mary has over 30 years of experience in marketing communications and strategy. She leads a staff of 10 who do communication planning, brand management, emergency communications, content strategy, information design, and IT storytelling in support of the UW‑Madison CIO and DoIT departments. She serves on the DoIT Management Mentoring committee along with numerous other campus and divisional leadership committees. She holds a Bachelor of Science degree in Communications from the University of Wisconsin‑Oshkosh.
Financial Services
DoIT Financial Services provides financial accounting, reporting, and analysis for DoIT operations as well as billing and reconciliation for campus customers who use DoIT services.
Position title: Chief Financial Officer; Director, Financial Services
Email: sarah.hartmcguinnis@wisc.edu
Sarah joined DoIT in July 2017 as Chief Financial Officer and Director of Financial Services. Prior to joining DoIT, she served on campus as Assistant Director, then Director, for the Department of Anesthesiology in the School of Medicine and Public Health. She brings to her role extensive experience leading and coordinating the institution budgeting process, a responsibility she also held at both Madison College and DePaul University.
Human Resources
The DoIT Human Resources team provides talent management, recruitment, policy and procedure interpretation, payroll, benefits and much more.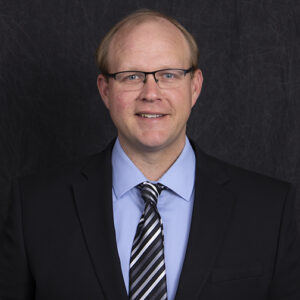 Position title: DoIT Human Resources Director
Email: adam.fermanich@wisc.edu
Adam joined DoIT from the State of Wisconsin Department of Administration (DOA) where he most recently served as Human Resources manager. Prior to serving as the HR manager for DOA, Adam held a variety of HR positions at DOA in the HR Shared Services business model supporting the Department of Health Services, and in similar roles with companies including ProAmpac, Rexnord Industries, and Sargento Foods. He is a graduate of the University of Wisconsin-Milwaukee, holds a master's degree from UW-‍Milwaukee in human resources and labor relations, and is a member of several professional HR organizations.