Did you know there's a free safety app that lets friends and loved ones monitor your walk home, and allows you to text the UW–‍Madison Police Department or call the dispatch center with a single button?
By downloading WiscGuardian on your mobile device, you can invite friends and family to join your network as your "Guardians." Once you have established who you want to be your Guardians, you can request one or more of them to virtually walk with you, on or off campus. It's like having a trusted friend with you at all times.
How does the WiscGuardian app work?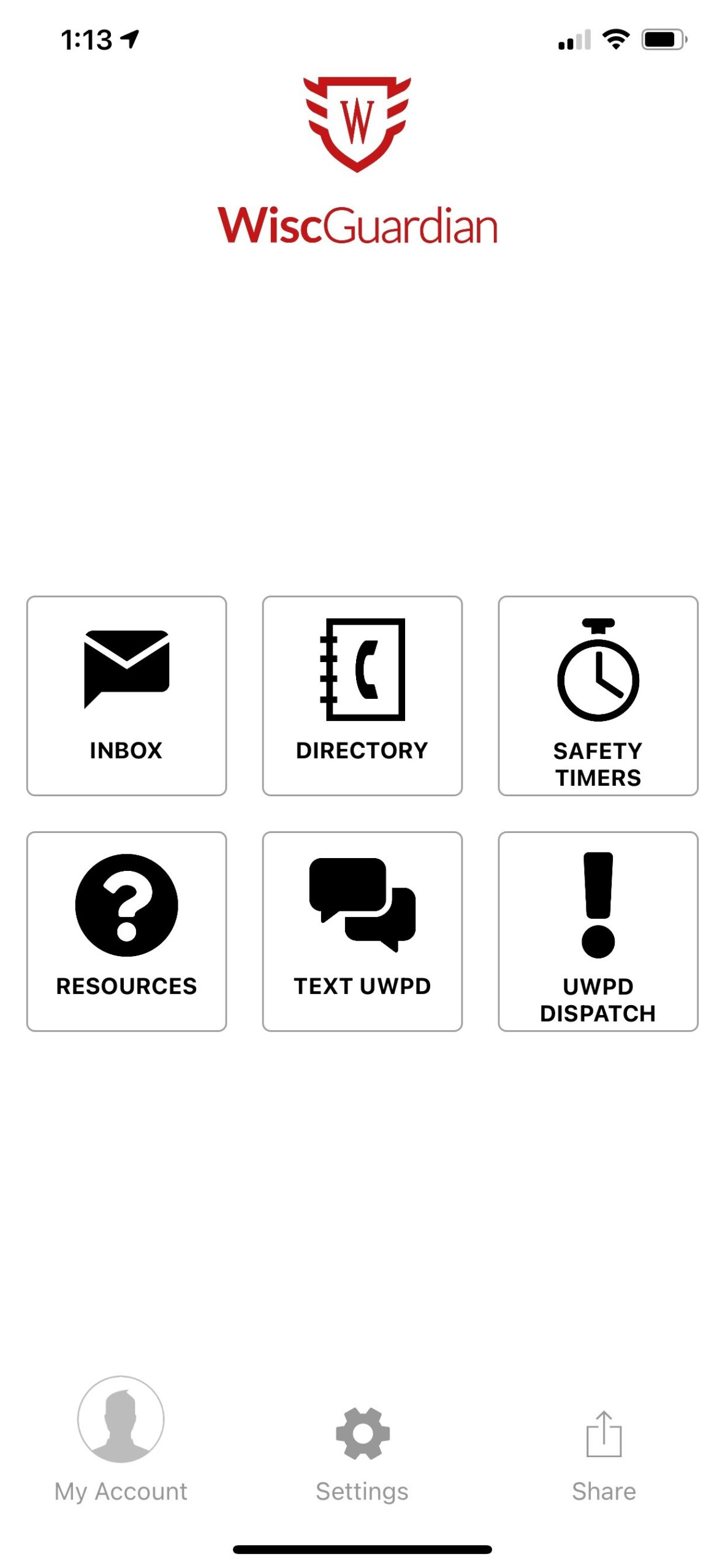 First, download and set up an account. The WiscGuardian app can be downloaded in the Apple or Google Play stores by searching for "Rave Guardian."
Be sure to use your @wisc.edu email address when you register. If you use a different email address, like a Gmail account, you won't receive UW–Madison's personalized version of the app. You can then add your name, campus address, medical notes, and other important information in case of an emergency.
Second, begin adding contacts to join your "Guardian network." Invite family, friends, or others to be your Guardian, and communicate with them within the app as needed.
Who can use the app?
UWPD encourages all students, faculty, and staff to download WiscGuardian.