Join us Friday, June 30, for a virtual panel discussion exploring how UW–Madison faculty are approaching artificial intelligence (AI) in their research.
In "AI from Foundations to Applications," Professor Kyle Cranmer, who directs the Data Science Institute at UW, will lead a panel of faculty experts to give an overview of the different ways they are investigating machine learning, large language models, transformers, and other foundational technologies that make AI possible. They will also discuss the ethical and safety considerations AI researchers are incorporating into their work and AI's potential to improve industry and quality of life in Wisconsin and beyond.
This is the 2nd installment in our webinar series about AI. You can learn more about the series, catch up on past seminars, and see what we have planned next on our "Exploring Artificial Intelligence @ UW–Madison" page.
AI from Foundations to Applications
Date: Friday, Jun 30
Time: 9:15am to 10am Central Time
Location: Zoom
Cost: Free
Add this event to your calendar
This virtual event will be captioned live. Please email us if you need additional accommodations to participate. We will share a professionally captioned video recording and any presented materials and resources on this page the week after the webinar.
About the panelists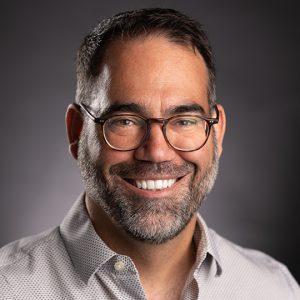 Kyle Cranmer, Ph.D., is the David R. Anderson Director of the American Family Insurance Data Science Institute and a professor in the Physics Department with affiliate appointments in Computer Sciences and Statistics at UW–Madison. He earned his Ph.D. in physics from UW–Madison in 2005. He was awarded the Presidential Early Career Award for Science and Engineering in 2007 and the National Science Foundation's Career Award in 2009 for his work at the Large Hadron Collider. Cranmer developed a framework that enables collaborative statistical modeling, which was used extensively for the discovery of the Higgs boson in 2012. He has established himself as a leading figure in the interplay of machine learning and the physical sciences.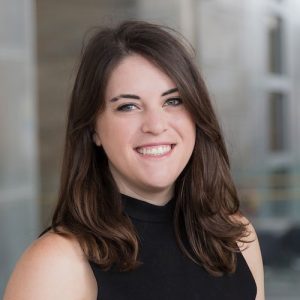 Rose Cersonsky, Ph.D., is an assistant professor in the Department of Chemical and Biological Engineering. She leads the Cersonsky Lab, which researches the interplay between molecular and materials structure and properties, drawing concepts and techniques from crystallography and molecular simulation. Cersonsky has devoted herself to scientific service, leading outreach programs and publishing work focused on community engagement in educational journals. She strives to promote inclusivity in the sciences by fostering relationships between primary, secondary and higher education institutions and creating approachable scientific material for non-university audiences.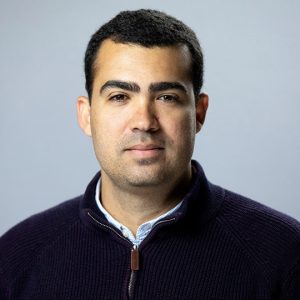 Joao Dorea, Ph.D., is an assistant professor in the Animal and Dairy Sciences and Biological Systems Engineering departments. His academic career has been influenced by his farm and industry experience. He grew up on a family dairy farm in northeastern Brazil and, after earning his Ph.D., spent 2 years working in industry, where he learned about artificial intelligence applications in agriculture. Now a UW faculty member, Dorea applies machine learning and digital technologies to help dairy farmers make optimized day-to-day decisions. He and his students leverage innovation in data science to improve dairy farm management and animal production, health and welfare, and to enhance, but not replace, labor by helping employees follow protocols and communicate with managers.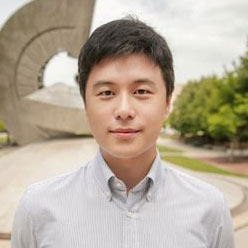 Kangwook Lee, Ph.D., is an assistant professor in the departments of Electrical and Computer Engineering and Computer Sciences. He is the principal investigator of the Lee Lab at UW, where he leads research into theoretical aspects of machine learning to develop principled algorithms and systems. His research interests include deep learning with large pre-trained models and transformers; developing trustworthy, fair, robust and privacy-focused machine learning algorithms; and machine learning theory. He also leads deep learning research at Krafton in South Korea.
Sharon Yixuan Li, Ph.D., is an assistant professor in the Computer Sciences department, a member of Machine Learning @ UW–Madison and a faculty affiliate with the Data Science Institute. Li's research interests are in deep learning, a branch of machine learning. Her research develops algorithms and fundamental understandings to enable reliable open-world learning, which can function safely and adaptively in the presence of evolving and unpredictable data streams. She is currently focused on researching learning and inference under distribution shift, open-world machine learning and AI safety and alignment.
About the series
The "Exploring Artificial Intelligence @ UW–Madison" webinar series will run from June to September 2023, featuring webinars exploring a wide range of perspectives and topics relating to the rapidly advancing field of generative AI.
Sponsored by the university's Division of Information Technology and Data Science Institute, the series aims to provide a platform for experts and visionaries in the field of AI to share their insights, research and experiences in the classroom, research lab and wider academic community.
By delving into topics such as AI ethics, cutting-edge machine learning algorithms, automation and human-machine collaboration, we hope to foster a deeper understanding of AI's transformative potential and its implications for higher education.