Is artificial intelligence racist? In short, yes, it sure has been. But there's more to the story. Join us on Friday, September 22, for a conversation with Lori Kido Lopez, UW–Madison professor and author of "Race and Digital Media," about how histories of institutionalized racism in big data, tech industries and society are shaping AI today.
This is the 13th installment in our webinar series about AI. You can learn more about the series, catch up on past seminars, and see what we have planned next on our "Exploring Artificial Intelligence @ UW–Madison" page.
Racism in AI
Date: Friday, Sep 22
Time: 9:15am to 10am Central Time
Location: Zoom
Cost: Free
Add this event to your calendar
This virtual event will be auto-captioned. Please email us if you need additional accommodations to participate. We will share a professionally captioned video recording and any presented materials and resources on this page the week after the webinar.
About the speaker
Lori Kido Lopez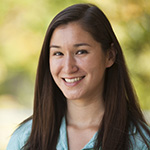 Lori Lopez, Ph.D., is a professor of media and cultural studies in the Department of Communication Arts, director of the UW's Asian American Studies Program, and an affiliate faculty in the Gender and Women's Studies department. Her research examines the way that women, racial minorities and queer communities use media in the fight for social justice. She is an advisory board member for the Center for Critical Race and Digital Studies, a national collective of scholars of color supporting cutting-edge research that investigates how race and inequality structurally organize digital architectures, identities, communities, cultural practices and power relations.
Lopez's most recent book, "Race and Digital Media: An Introduction," provides a comprehensive introduction to the theory and research on race and digital media. Focusing on the experiences of people of color in the U.S., the book explores the ways racism and white supremacy have shaped aspects of our digital world, from the infrastructures and policies that support technological development to algorithms and the collection of data to the interfaces that shape engagement.
About the series
The "Exploring Artificial Intelligence @ UW–Madison" webinar series will run from June to September 2023, featuring webinars exploring a wide range of perspectives and topics relating to the rapidly advancing field of generative AI.
Sponsored by the university's Division of Information Technology and Data Science Institute, the series aims to provide a platform for experts and visionaries in the field of AI to share their insights, research and experiences in the classroom, research lab and wider academic community.
By delving into topics such as AI ethics, cutting-edge machine learning algorithms, automation and human-machine collaboration, we hope to foster a deeper understanding of AI's transformative potential and its implications for higher education.