The UW–‍Madison IT Professionals Conference is an annual affair that brings the IT community and friends from across campus together to connect, collaborate and share ideas, experiences and varied perspectives. The 2022 conference is free and will take place virtually: Thursday, June 2 and Friday, June 3.
Keynote address: Using our voice to create inclusive and accessible technology designs and services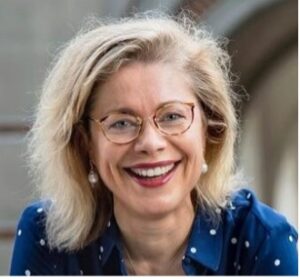 Speaker: Klara Jelinkova, Harvard University vice president and chief information officer
Date/time: Thursday, June 2, 9-10:30am
We, as IT professionals, play a critical role in designing, developing and supporting the digital campus. We have created and evolved the digital campus over the last 40 years, and in 2020 it became the primary mode of interaction for our communities. What can we learn from the rapid pivot to online, and more importantly, how can we evolve our thinking and approaches?
Let's discuss how we can use our expertise and our voice to create digital spaces where people can thrive. Using ideas from fields such as critical design practices, conflict management and polarities, we will explore the most effective approaches for providing spaces where multiple voices are empowered and diverse communities can thrive.
The session will be interactive.
Klara Jelinkova is vice president and university chief information officer at Harvard. She has also held IT leadership positions at the University of Chicago, Duke University and UW–‍Madison.
Registration opens mid-May
Keep an eye out for registration information, coming soon! Meanwhile, save the date for June 2 & 3. Visit the IT Professionals Conference site for more information.