Community Engagement Award
Recognizes a member in the IT community for their role as community builder and active volunteer in professional service to the broader community.
Amanda Thornton
Amanda Thornton is a business applications developer at the Space Science and Engineering Center. For the last 17 years, she has worked to improve reporting and project management capabilities for research PIs.
She is a co-lead for both the Leadership Improv and the Developers Community of Practice; serves on the steering committee for UW Women+ in IT; is an IT Mentor and frequent mentee; and is committed to creating inclusive communities for everyone.
Amanda's nominators cited her as "one of the most dedicated and active volunteers in professional service to the broader UW-Madison IT community!"
I am proud to present the inaugural 2020 IT Recognition Award for Community Engagement to Amanda Thornton.
---
Janet Plato Award for Diversity, Equity, and Inclusion
Recognizes and celebrates the exemplary leadership displayed by an IT staff member in advancing diversity, equity, and inclusion in our community.Please click here to learn more about Janet Plato.
Christopher Kilgour
Christopher is a life long WI resident with most of it spent in Madison or the surrounding area. He is the adopted son of William and Martha Kilgour and older brother to sister, Sarah. He attended Madison East HS and then, at the end of senior year, started a business which kept him busy enough for the next 12 years that school took a back seat.
After closing the business, Christopher went back to school (Madison Area Technical College) to complete all of the general ed requirements to transfer over to UW-Madison BUT, as fate would have it, life decided that kids and a family would happen before going on to complete the four year degree.
After raising three boys and while still working and chipping away at school, Christopher started working with the Information Technology Academy (ITA), a division of Academic Technologies, housed in the Department of Information Technology (DoIT)
It was at this point that he realized there was an opportunity to provide outreach and programming in the tribal communities in the state to:
Increase enrollment rates of diverse students at the University of Wisconsin-Madison. Through the Information Technology Academy (ITA), high school students build knowledge and skills with hands-on training, academic support, mentoring, leadership development, community service, and internship opportunities.
Develop a satellite program for ITA to be delivered as a blended learning platform with both in-person meetings in specific tribal communities and online learning using the same online learning system used by the university. The tribal program launched in 2015 in the Oneida and Lac du Flambeau tribal communities. June 6th, 2020 marks the 4th graduating class of the ITA Tribal sites.
In Christopher's own words, "This work would not be possible without the incredible support of the communities in which we work and an amazing staff dedicated to helping our young leaders achieve their goals and beyond."
---
Rising Star Award
Recognizes a rising IT professional whose records reflect ongoing and exceptional growth in contribution to the profession.
Nathan Fetter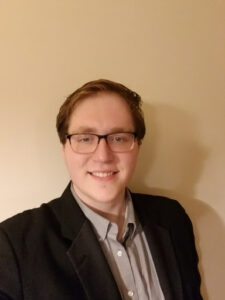 Nathan Fetter is a 2019 graduate of UW-Stevens Point with a degree in Computer Information Systems. For the past year, he has been working as a web developer/programmer in the School of Education (SoE) Office of Communications and Advancement on the SoE web redesign. A highlight of his work over the past year has been to create a custom plugin to enable departments to pull academic program information from the Guide in real time to ensure that department websites have up to date, accurate information about their academic programs.
---
Team Achievement Award
Recognizes a single team of IT community members whose collective teamwork on one or more projects have made a significant impact to the university.
University Health Services (UHS)
Megan Crass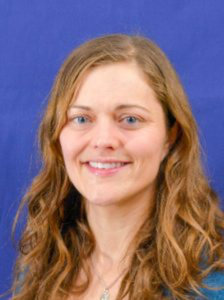 A Physician Assistant who has worked in the Primary Care Department at University Health Services since 2014. In addition to her clinical work, Megan is currently serving as the Interim Deputy Medical Director and is a member of the Informatics team. She is passionate about exploring ways to use technology to improve patient access and health outcomes within the health care field.
Kelly Bauman
Infrastructure Team Lead, Administrative Information Management Services (AIMS)
Ellie Kachel
UHS Informatics
---
Transformational Achievement Award
Recognizes an IT community member who made a significant impact in transforming the university through their efforts on a specific major IT project or initiative beyond community events. The Transformational Achievement Award differs from other awards in that it is to recognize a specific initiative, project, or service.
Greg Konop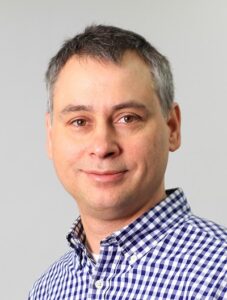 In Pre-COVID times, Greg Konop provided leadership to DoIT Academic Technology's Online Course Production and Media Production teams. Like many, Greg's role shifted in March 2020, acting in a leadership role with UW's Continuity of Instruction which moved thousands of courses to a remote learning format. Greg suspects that his most visible leadership contribution in the Continuity of Instruction has been in rallying together and leading over 100 cross-campus staff into a collaborative instructional support structure. However, what he takes the most pride in and dreams to have endure is the deep collaborative spirit that has built so many new relationships  and built trust in spaces where it was previously absent or lacking.
---
Lifetime Achievement Award
Recognizes the continued contributions of a community member (emeritus and/or retired staff are also eligible for this award) whose body of work throughout their entire career has had a significant impact on the success of the university.
Bob Mayville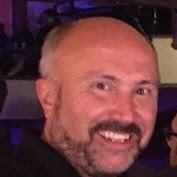 After graduating from UW-Madison with majors in Psychology and Computer Science, Bob worked for DoIT and its predecessor organization for over 31 years. He started as a mainframe developer, managed projects for 4 years, then held several management roles over the last 20 years. His focus has been leadership of administrative applications teams with a humanistic and collaborative focus.