Large language models (LLMs) are rapidly becoming a cornerstone for applications ranging from natural-language processing to complex human-machine interactions. Join us Friday, September 29, for a discussion about the state of research into LLMs with Sebastian Raschka, lead AI educator at Lightning AI.
Raschka will provide a concise overview of the structure and functionality of the latest LLMs and highlight the necessity and inherent value of open-source solutions in developing, accelerating and customizing LLMs. With the increasing complexity and requirements of LLMs, open-source platforms serve as a crucial medium for innovation, collaboration and accessibility. He will also examine the role of open source within corporate strategy and sketch the path that connects academic research to real-world application.
This talk is presented in partnership with Discovery to Product (D2P) as part of UW–Madison Innovate Week.
This is the 14th installment in our webinar series about AI. You can learn more about the series, catch up on past seminars and see what we have planned next on our "Exploring Artificial Intelligence @ UW–Madison" page.
The Present and Future of Open-Source AI: Leveraging LLMs for Research & Commercial Innovation
Date: Fri, Sep 29
Time: 9:15am to 10am Central Time
Location: Zoom
Cost: Free
Add this event to your calendar
This virtual event will be auto-captioned. Please email us if you need additional accommodations to participate. We will share a professionally captioned video recording and any presented materials and resources on this page the week after the webinar.
About the speaker
Sebastian Raschka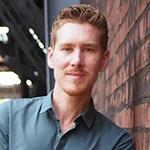 Sebastian Raschka, Ph.D., is a machine learning and AI researcher with a passion for education. As lead AI educator at Lightning AI, he helps make AI and deep learning more accessible and teaches people how to use these technologies at scale. Before fully dedicating himself to Lightning AI, Raschka was an assistant professor of statistics at UW–Madison, where he researched deep learning and machine learning. You can find out more about his research publications on his website. He loves open-source software and has been a passionate contributor for over a decade. He co-authored the books, "Python Machine Learning" and "Machine Learning with PyTorch and Scikit-Learn" and publishes the popular Ahead of AI newsletter on Substack.
About the series
The "Exploring Artificial Intelligence @ UW–Madison" webinar series will run from June to September 2023, featuring webinars exploring a wide range of perspectives and topics relating to the rapidly advancing field of generative AI.
Sponsored by the university's Division of Information Technology and Data Science Institute, the series aims to provide a platform for experts and visionaries in the field of AI to share their insights, research and experiences in the classroom, research lab and wider academic community.
By delving into topics such as AI ethics, cutting-edge machine learning algorithms, automation and human-machine collaboration, we hope to foster a deeper understanding of AI's transformative potential and its implications for higher education.