DoIT Communications handles the internal and external communications and marketing promotions for DoIT overall, its departments and the Office of the CIO.
What We Do
Marketing Services
We help DoIT & campus clients with communications planning, change communications, event communications, advertising, PR and graphic design.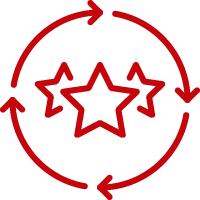 UX Strategy, Research & Design 
We partner with teams and units on campus to improve the user experience, usability and content of our campus's most important digital services.
WordPress Web Design & Production
We provide WordPress web design, development and production services addressing a wide range of communication needs for DoIT and campus clients.
What Others Say
Working with DoIT Communications on the UHS website update was a great experience. We worked closely with members of both the UX team and the Web Design & Production team to cover all facets of our transition. Delivery was on time and on budget. The feedback has been positive from both students, staff, and faculty. DoIT Communications is a full-service, cost-effective campus partner.

Marlena Holden, Communications Director, University Health Services